Top Fundraisers
Joan Saperstein $10,551
Andrea Emling $5,000
Wendy Carlson $1,483
Sue Neill $1,200
Sheri Hornik $975
Floyd Bretzman $750
Ellen Edelstein $750
Sofia Rygiewicz $740
Anthony Araneta $720
Vicki Kolman $665

Top Teams
635 Kohl's
57 Friends for Life
41 Walgreens
37 MillerCoors
32 Northwestern Mutual
31 Bartolotta's
23 No More Boobie Traps
22 Wheaton Franciscan
20 Team Velvac
19 Bader Rutter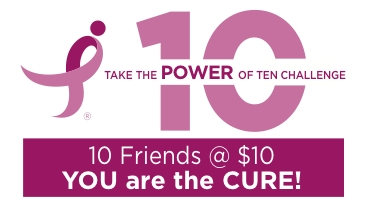 Komen Mission News
Did you know… Komen has an interactive treatment navigation tool for newly diagnosed patients that can help you explore the different types of treatments you may have? Learn more here.

Race Spotlight
Now you can follow the Southeast Wisconsin Affiliate of Susan G. Komen on our blog! Read our newest stories and share your comments at http://www.komensoutheastwi.blogspot.com/.
Key Dates
East Town Farmers Market (Race Registration)
Saturday's in August
Cathedral's Park
Fish Fry & A Flick (Race Registration)
Friday's in August
Discovery World
3rd Annual VIP Recognition Reception
Tuesday, August 28, 2012
The Pilot House at Discovery World
A Survivor! Celebration
Thursday, September 13, 5-8 pm
The Grain Exchange
Ford's Warriors in Pink
Ford, a national sponsor has powered its Warriors in Pink brand with Susan G. Komen in mind. Last year, when purchases were made on the Warriors in Pink store, 100 percent of net proceeds went directly to Susan G. Komen for the Cure, raising $2.5 million to help in the fight against breast cancer.
This year, our local affiliate is seeing the benefits! Shop at the Warriors in Pink store and enter the code SEWISCWIP and the Southeast Wisconsin affiliate of Susan G. Komen will receive 100 percent of the net proceeds of your order; for the sale of a $20 t-shirt, $12.55 goes to the Southeast Wisconsin Komen affiliate. Visit www.shopwarriorsinpink.com to place your order now.

"SPOTTED IN SE WISCONSIN" – YOU ARE THE CURE!
Wear Your Race T-Shirt
It Could Save You or a Friend $5 on a 2012 Race Registration
Wear a prior years' Race for the Cure T-shirt over the next two months while you are out and about: walking and biking in your neighborhood; shopping; working or just enjoying the summer day and you could get $5 off of a 2012 Adult Race Registration for you or a friend.
Simply post your photo on Komen Southeast Wisconsin's Facebook page http://www.facebook.com/pages/Komen-Southeast-Wisconsin/109554415759238 and we'll message you with your PROMO code good for $5 off registration for you or a friend!
*Participants will receive one discount per photo. Discounts will only apply to registration for Komen Southeast Wisconsin Race for the Cure. Race t-shirts can be from any prior year and any Komen Race for the Cure. If a participant has already registered, the discount can be shared with a friend. No refunds will be given for the discount.


Fundraising Competitions
Hey Kids! Raise Kool Kash for Komen and Win 4 Passes to Paradise Landing Waterpark!
Kalling all kids! This kontest is for YOU! The child (under 12 years of age) that raises the most money between August 6th and August 13th will win 4 passes to Paradise Landing and an overnight stay* at the Hilton – Downtown Milwaukee. Kool off with Komen!
*room occupancy, 4
Bring in Some "Green" for Komen and Win Tickets to Irish Fest!
"O Paddy dear, did you hear the news that's going 'round?"
The individual (over 12 years of age) who raises the most money fundraising in the Komen Race for the Cure between August 5th and August 12th will win 4 tickets to Milwaukee's biggest "Wearing of the Green" gathering . . . Irish Fest! This year's festival features 100 acts on 16 stages and takes place from August 16th through August 19th at Maier Festival Park on Milwaukee's lakefront. Erin go bragh!

Survivor Challenge
We'd like to give Race for the Cure registered Survivors a chance to get in on a little challenge all their own! You've heard of the TV series, "Survivor", right? Contestants are isolated in the wilderness and compete for cash and other prizes. Challenges consist of endurance, strength, agility, problem solving, teamwork, dexterity, and/or willpower. Been there, done that (in SPADES!), right?

Well, we won't subject you to anything like that, but your reward? A little R&R! The Survivor who raises the most money fundraising between August 3rd and August 7th with a 75 minute massage from Essential Healings Spa and a gift basket valued at $45 from Rishi Tea! Aaaah!

All contest winners will be notified by email.

Teams
Congratulations to Team Captain Carrie Schneider, for winning our Teams Recruitment Contest!! Carrie recruited 8 new members to her team, "No More Boobie Traps" between July 12 and 26th and won 8 tickets to a Brewer Game. Way to go Carrie!!
New Team Fundraising Contest
Oohs, Aahs and Moos!! The Team Captain that raises the most funds between August 3rd and 5th will win 4 tickets to the Wisconsin State Fair!
Team Tailgate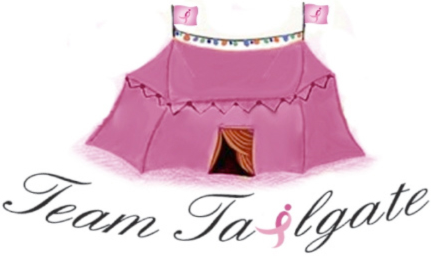 Do you want the best spot near all the Race's activities? Get your group a team tailgate spot! Bring coffee and breakfast for pre-Race fun and a cooler and grill for afterwards. However you choose to celebrate on Race day, Team Tailgate is the perfect place for you to do it! There are limited team tailgate spots available, so get yours today.
Team t-shirt contest
Promote your team and fundraise by designing and creating your own team t-shirts! Beginning September 10, Race supporters will have the opportunity to vote online and in person at the Pettit Center during Pre-Registration Events and on Race day, for their favorite team t-shirt. Each vote will cost $1. The money raised by each team's shirt will be applied to its fundraising goal; the more votes you receive, the more money you raise for your team. The team that receives the most votes will win a free spot in Team Tailgate for the 2013 Race for the Cure. All t-shirts must be submitted by August 31. For contest rules and to submit your entry, visit our Teams page.
Steinhafel's Team Tailgate Photo Booth
New this year is our Team Tailgate Photo Booth, sponsored by Steinhafel's. Team Tailgaters will have the opportunity to pose for fun, fabulously pink photos. All team photos will be available for free download post-Race.
Sponsor Spotlight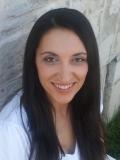 Quilted Northern Soft & Strong Champ
Georgia-Pacific and Susan G. Komen for the Cure have teamed up to celebrate individuals who volunteer their time to support the Susan G. Komen Race for the Cure. This year's Southeast Wisconsin Komen Affiliate's Quilted Northern Soft & Strong Champ is Minerva Cornejo.
With a family history of breast cancer, Minerva had her first mammogram at age 37. Less than a year later, she had a gut feeling that it was time for another. The results were abnormal and a biopsy showed a high risk ductile carcinoma on most of her left breast. Further testing showed that Minerva carried the BRCA 2 cancer gene. It was recommended she have a bilateral mastectomy and hysterectomy as soon as possible.
Minerva underwent bilateral mastectomy with breast reconstruction in July 2011. After 6 surgeries within one year, Minerva is now a 39-year-old cancer survivor. She volunteers her time to share her inspirational story with the Susan G. Komen Conversations for the Cure program, with hopes that women will realize the importance of annual mammograms and early detection– the things that saved her life.